Life Letters Retreat
at The Biltmore Estate
April 18 - 22, 2023
We are partnering with Writing Workshops to present an impactful retreat in historic Asheville, North Carolina. The Life Letters retreat is geared toward people of all backgrounds who care about sharing what matters most—family and personal lore, deeply held values, life lessons, and the intent and stories behind the causes they care about—as a way to live with greater intention and meaning now and in the future. Note that the life letter, which can also be called an ethical will or legacy letter, is not about facing mortality. It is about living with greater awareness and purpose, which is why sharing it with family and communities is cause for celebration.
$3995 per person
Detailed Itinerary
Creativity Retreat in Charleston
Charleston, South Carolina
2023 - Dates to be finalized
Explore a culturally immersive experience in historic Charleston, South Carolina. Charleston offers so many interesting things to see and do, and provides a compelling backdrop for creativity and storytelling. We will explore powerful themes on place, transcending the past, food and culture and what it means to be strong in this day and age. Click the button below to view last year's itinerary. "Incredible" and "unforgettable" are how participants described their experience.
Sample Itinerary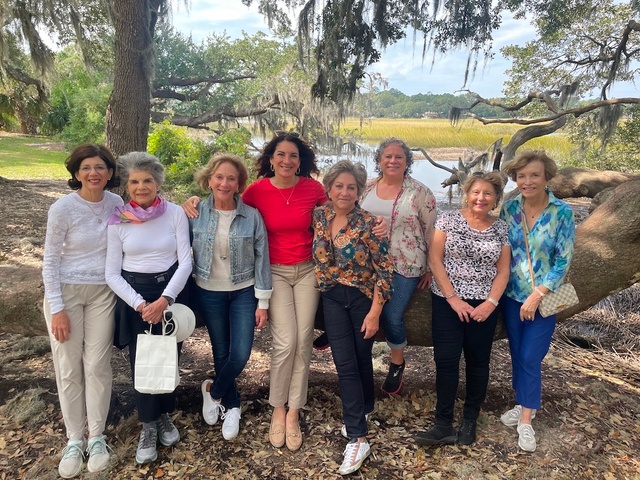 Our 2022 Charleston Retreat
Bespoke Business Retreats
Work with us to create a bespoke retreat for your board, staff, clients, or donors. We work with clients in a variety of ways—through private coaching, in groups that are part of a cohort (e.g. families or legacy donors at a foundation), as well as keynotes and training programs for retreats or conferences.
Let's Chat
TESTIMONIALS
"Nancy's gift to the world is allowing us to share our stories and elevate how we tell these stories. She is a true empath and encourages all of her students to express themselves without judgement. I adore working with her!"
-L. Goldberg
"Nancy sees things in each student that makes them see something purposeful in themselves and one another, leading to real growth. Anyone who works with her is lucky to come under her spell."
-D. Donato